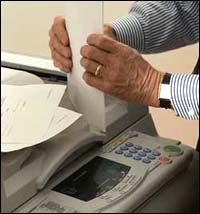 We want to make the process of doing business with us as easy as possible. Even when we close our on-line Shop Minuteman allows you to request a quote or place an order or send us a file for printing.
Click on the home page and you are in our on-linr shop. From here you can request an estimate, place an order, transfer a file or review a proof all from the convenience of your home or office.
You can even design your own Business cards on line. Quick and simple tools allow you to design , proof and send us your own designed Business cards. We can print directly from the design and you can collect within hours.
We print, design and supply large range of business and marketing products. From business cards to Protective clothing.
You will be surprised to find what we can do. See our on-line catalogue on our home page or click here.

Send your print file electronically.
Using drop boxes often results in lots of spam. Using our file transfer facility is save and can handle large file.

If we make any changes to a customer supplied design or if we do the design we always send you a proof.
We do not print until you sign off the proof.

If you send print ready files we will print directly from your file/s.

You are always able to come in to see a hard copy colour proof if you wish. If fact we recommend this practise as the colours you see on your colour screen may not be the same as the printed colours

You can e-mail your request for a quote or you can click this button.
Complete the details and attach any files in one easy step.
We will send you a quote ASAP.
The details you enter will be used to create the quote.

Ready to print? We're ready for you!
Click this link, attach any artwork / files you want printed and we will load this as an order.
The detail you enter will display as the address details for your invoice later.
If you need to see a proof just ley us know