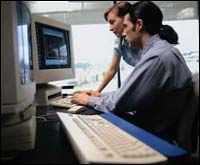 Professional printing is a multi-step process with each part playing an important role to ensure the final product is of the highest quality. While each department is focused on its part of the process, our company-wide focus on customer service ensures unparalleled results.
We do not expect you to be an expert in printing, so allow us to assist you with all your print requirements.
Call and discuss your ideas, plans and issues, we will help with all your problems. If we are unable to assist you in finding a solution or a supplier who can.
We can design print and supply promotional goods, uniforms and corporate ware.